As a parent, I feel like you're always looking for ways to sneak whole, nutritious foods into your little one's diet. And why wouldn't you be? The toddler and early school years are such important years in so many areas, and most notably in physical and cognitive development. The vitamins, minerals, and nutrients your child consumes during these years build the foundation for the rest of their life!
But getting said nutrients into said child, is often times more of a task than we would like- especially if your child isn't used to it. If your kiddo LOVES veggies, then way to go! If your kid doesn't- it might not be your fault. We all have natural taste tendencies that we are born into this world with (sugar and fat being two big ones!), and sometimes vegetables just don't make the cut. Especially when you're a child and you don't understand what all of those vegetables can do for you.
So we improvise.
We food sneak. What I mean by this is, we find ways to incorporate more fruits and veggies into the food we serve our kid, without letting them know it's in there. Some days your kid just isn't going to eat a carrot- and that might make for a frustrating meal. But if there is one thing I've learned about kids, it's that they dislike something one day and they love it the next (make up your minds, right?!) But in the meantime, what if you found a way to get them to eat a carrot with them being none the wiser?
That's exactly what you can do with INDULGE in Nutrition's Autumn Crunch Muffins.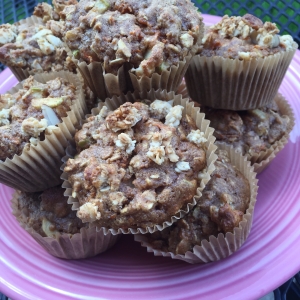 First of all, who doesn't love a good muffin? Seriously. People young and old love muffins. Muffins for breakfast, for a snack, for dessert. Any time, really. But you how often can you find a muffin you can feel good about? You know, one that doesn't pack 500-600 calories and 30-40 grams of sugar? Not often!
Have no fear, these Autumn Crunch Muffins are here to rescue you from sugar rushes and not-so-good diet choices today. (Speaking of autumn, are we sure September 23 is the first day of fall? Here in the south it still feels like summer!) Regardless, with only 115 calories and 7 g sugar each, this is a breakfast choice you can feel good about giving to your kid in the morning!
They've got a crunch, provided by the granola, a crispiness from the apples, and the carrots and cinnamon give you a little taste of fall. Can you say YUM?! The recipe takes no time to throw together, leaving you plenty of time to enjoy these delicious baked goods with your little one.
Ingredients for Autumn Crunch Muffins:
1 cup whole wheat flour
3/4 cup old-fashioned rolled oats (not quick cook!)
1/2 cup light brown sugar
1 tsp cinnamon
1 tsp baking powder
1/2 tsp baking soda
1/4 tsp salt
1 large egg
1/2 cup unsweetened almond milk
1/4 cup plain Greek yogurt
1 tsp vanilla extract
1 small green or red apple, finely diced
1 large carrot, grated
1 cup your favorite granola, extra if you want a crunchy top on your muffin (I used French Vanilla and Almond from H-E-B Bulk)
Directions:
Preheat oven to 350 degrees F and spray 12 muffin tin liners with a non-stick spray.
Add all dry ingredients except for granola to a large mixing bowl. Mix well.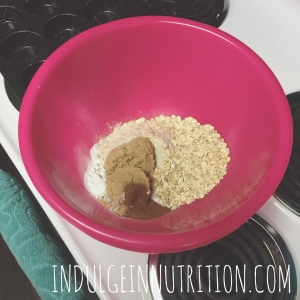 Add in wet ingredients, except for apple and carrot, to the dry mixture and stir until everything is mixed thoroughly.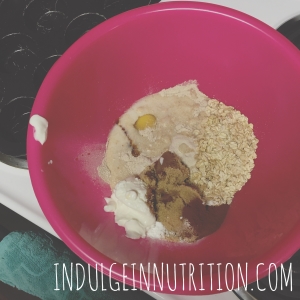 Add in apple and carrot to the mixture and stir.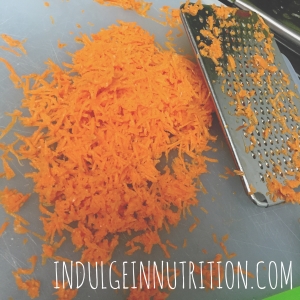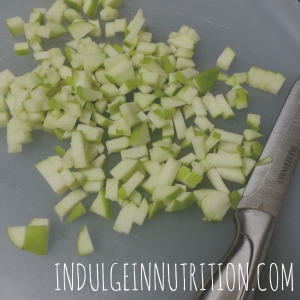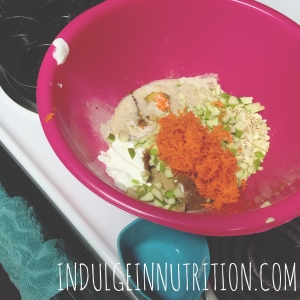 Add in 1 cup of granola and finish stirring until everything is evenly combined.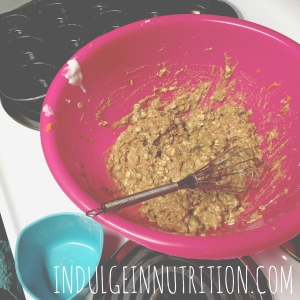 Scoop the mixture into the muffin liners so that the liners are full.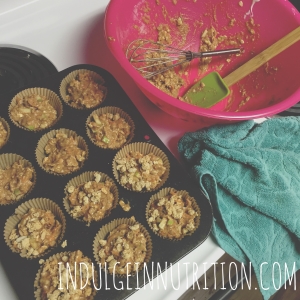 Let muffins bake in the oven for 20 minutes, or until a toothpick inserted comes out clean.